Spooners Wildflower Turf makes the creation of a wildflower feature easy.
Avoids the problem of weed invasion, a common problem when establishing wildflowers from seed.
Provides a colourful and biodiverse combination of wildflowers and grasses to provide an instant wildflower meadow.
The species in our turf have been specially selected to provide colour and structure from early spring through to mid-autumn. The wildflowers and grasses are grown on moisture retentive, recycled carpet fibre mat which acts as a mulch to suppress weeds. This system allows us to produce high quality, balanced mixtures of species, in a mature form, ready to be placed on site.
Flora Verdi  –  100% Wildflowers

Flora Meadow –  80% Wildflowers  20% Grasses
Price
£12.92 +vat per Sq. Metre
Please call for a quote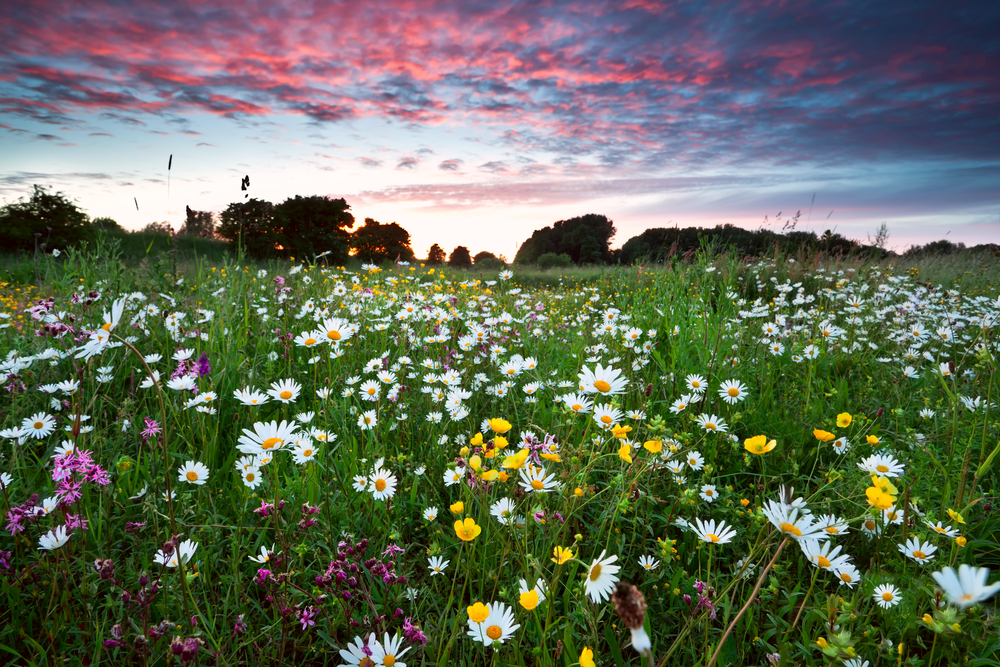 HAVE A QUESTION? PLEASE SEE OUR FAQs HERE